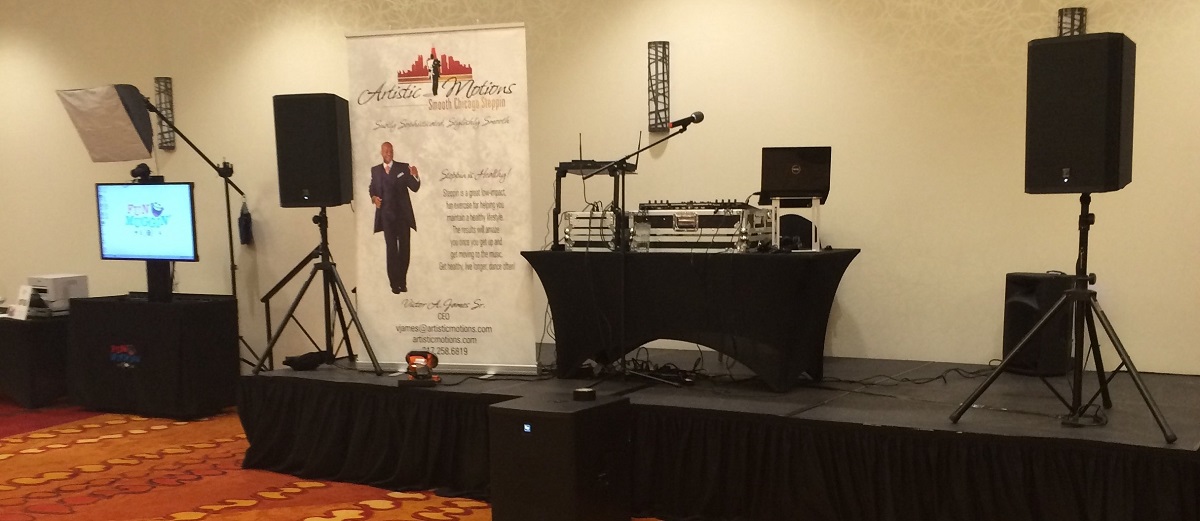 The AM Mobile DJ Unit
Call us at 317-258-6819 to schedule your next social gathering, party, family reunion or stepper set. We have more than 40+ years of experience playing music and pleasing crowds! Our music is fantastic and our rates are very reasonable!
My Musings…
I've never liked dancing to music simply because music was playing. And having been Steppin' for 16+ years now, I've come to appreciate how good music is played for the Steppin' community. The right combination of Steppin' classics, traditional and contemporary R&B, smooth Jazz, Fusion, New Age and Pop will keep a room full of steppers on the floor all night long. I've witnessed only a very few DJs who have the ability to read a crowd of steppers in the midst of an event and play exactly what is needed to keep the floor packed consistently from the time they begin playing until the set is over.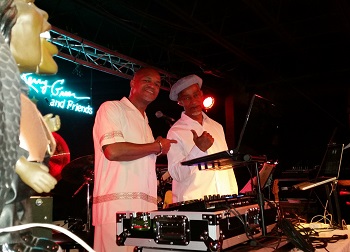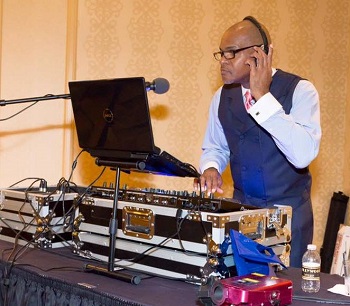 Does the Dj read the crowd or does he/she play what they want to hear? Is the crowd being read to determine what to play to keep them moving and to maintain the flow of the party? Do the people get excited when they hear certain songs begin to play?
As a DJ, you must be able to read the crowd you're playing for. What's the nature of the event? Is it upscale or casual? What type of venue is it? Are you in a club, a ballroom or at a pool party? What is the makeup of the crowd? Are they 45+, 30-somethings or a combination thereof? Is everyone dressed to the nines, or is the overall attire of the event comprised of jeans and t-shirts? As a DJ I think you have to be mindful of these questions as the musical host for events.
My Experience…
As I've traveled the Midwest and across the country, I've taken note of the unique characteristics that make a DJ great. Ironically it seems, I've had these same traits myself as a dancer, a former DJ and lover of good music. I first got the bug for playing music in Gary, Indiana more than 40 years ago. I played locally mostly and was the resident musical host for the local chapter of the Omega Psi Phi fraternity. I loved playing their big holiday events because they provided the biggest stage for performing. I wasn't into masterful mixing at the time, I was into playing the right music at the right time to keep the crowd engage and it always worked! I distinctly remember being asked by an observer at a party once if I was from Chicago because he thought that I played music like the DJ's in Chicago did.
I now play a local set, "Smooth Second Sundays" at Bar 79 in Indianapolis and the response from the people in attendance has been delightfully positive!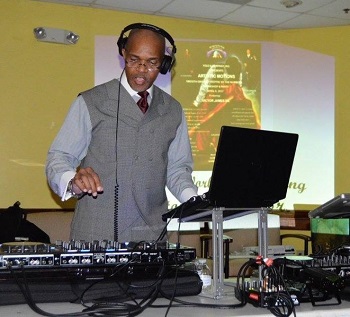 "SMOOTH" SECOND SUNDAYS with Artistic Motions
Artistic Motions is providing this public DJ service every second Sunday of 2019, free of charge, to help foster the growth of the Indianapolis Steppin' community. But don't get it twisted…just because it's free doesn't mean it isn't good! Some folks in Indy already know! Come on out and "hit the wood" with us every second Sunday at Bar 79, 7832 Michigan Road in Indy from 4-7pm! only $5 at the door!
Come on out and get your "smooth" Chicago Steppin' on!!!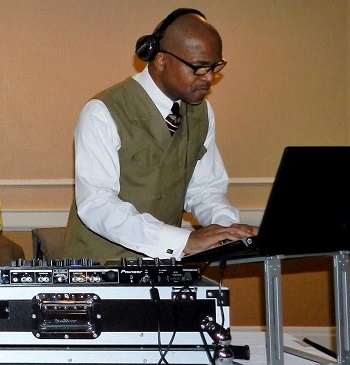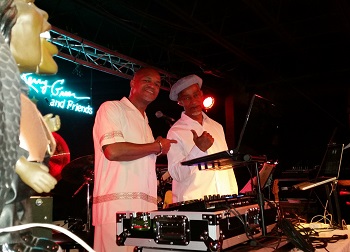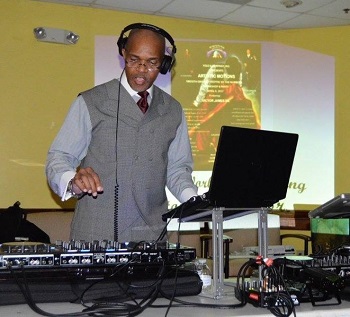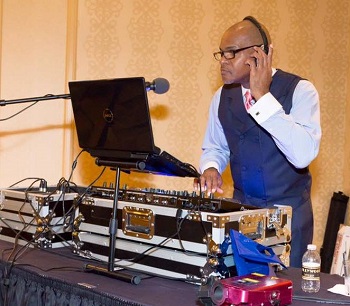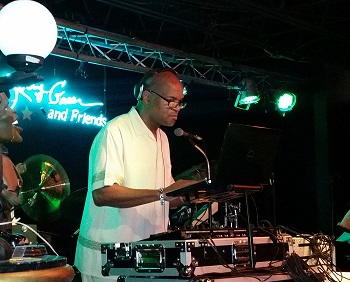 keep it "smooth"
on the 1's & 2's