If you secretly sashay and prance across your living room when you're home alone or long to tango, jitterbug or swing dance with your significant other, turns out you benefit greatly from it. Dancing allows you to cut the rug, have fun and reap some great health benefits in the process.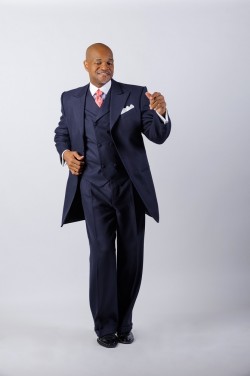 Yes, my friends dancing is a great low-impact exercise that is good for you!
According to an article by Sixwise.com, the Mayo Clinic research reported these significant health benefits of social dancing:
Reduced stress
Increased energy
Improved strength
Increased muscle tone and coordination
And whether you Step, Salsa, Ballroom or Line Dance, the National Heart, Lung and Blood Institute (NHLBI) says that dancing can:
Lower your risk of coronary heart disease
Decrease blood pressure
Help you manage your weight
Strengthen the bones of your legs and hips
Dancing is a very unique form of exercise that provides the heart-healthy benefits of an aerobic exercise while also allowing you to engage in a wonderful social activity. Dance is also stimulating to the mind. An extensive 21-year study published in the New England Journal of Medicine found that dancing can reduce the risk of Alzheimer's disease and other forms of dementia in the elderly.
"In the study, participants over the age of 75 who engaged in reading, dancing and playing musical instruments and board games once a week had a 7 percent lower risk of dementia compared to those who did not. Those who engaged in these activities at least 11 days a month had a 63 percent lower risk!
Interestingly, dancing was the only physical activity out of 11 in the study that was associated with a lower risk of dementia. Said Joe Verghese, a neurologist at Albert Einstein College of Medicine and a lead researcher of the study, "This is perhaps because dance music engages the dancer's mind."
Verghese says dancing may be a triple benefit for the brain. Not only does the physical aspect of dancing increase blood flow to the brain, but also the social aspect of the activity leads to less stress, depression and loneliness. Further, dancing requires memorizing steps and working with a partner, both of which provide mental challenges that are crucial for brain health.", the author states.
Artistic Motions featured in Blackdoctor.org!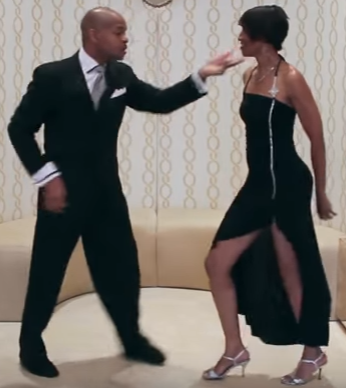 Are you ready to lose weight? Try Chicago Steppin'! Did you know that smooth Chicago Steppin burns up to 500 calories per hour? Neither did we until we came across an article in Blackdoctor.org that featured several different dances that you can do to burn calories. And did you know that once again, the 'Somebody Else's Arms' video was featured to highlight Chicago Steppin'! What an honor! Click here to read the article 'Dance Moves That Burn The Most Calories' and see for yourself!
Are you ready to lose weight, have fun, look good and feel good too? Click here to join the Artistic Motions family and be on your way to a brand new health and social experience!
Stay Connected with "Smooth" Steppin' and Artistic Motions…sign up today!